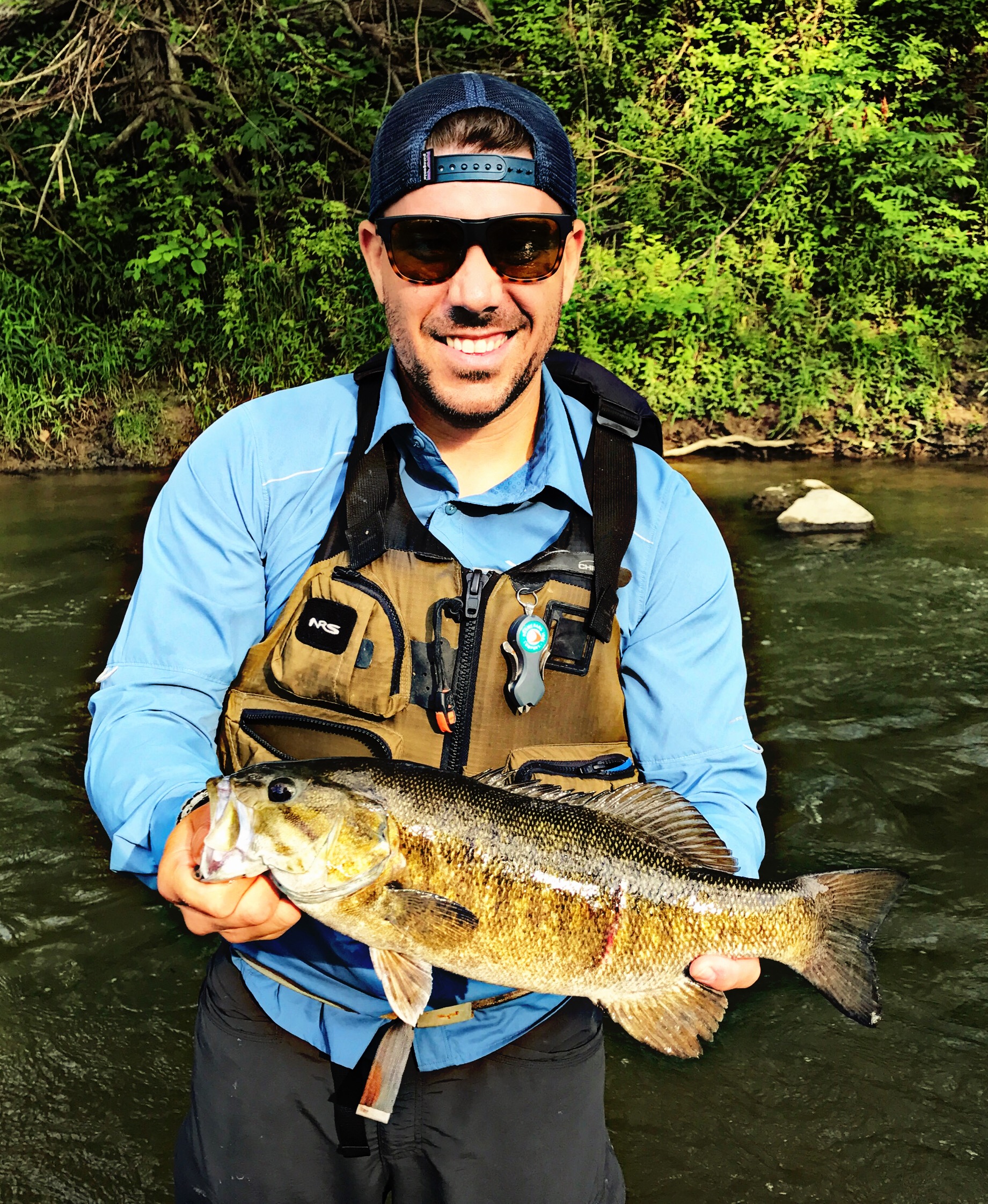 Josh was born and raised in Mooresville, IN. His passion for fishing began when he was barely old enough to walk. His Dad had him and his brother Danny on the water for 13 hour days while most kids were playing with Hot Wheels and watching Sesame Street. He is married to his wife Katie, and has 2 young daughters, June and Hattie (who he hopes to mold into angling women). He is a small business owner, and entrepreneur. Josh prefers conventional tackle, but despite his persistent refusals, he is currently learning to fly fish. Quest for 23 is Josh's brainchild, and he is the head blogger.
Instagram: @about_the_bronze
Chris, the older Vaughan brother, spent a good portion of his childhood in the woods and on the waters of Indiana. In the past few years, Chris has shifted his focus from hunting to chasing trophy Smallmouth Bass year-round. As kids, Chris and his brother Jeremiah learned to fly-fish on family trips to Yellowstone and the Smoky Mountains. Nowadays, the Vaughan boys primarily chase Smallmouth Bass with the long rod, but they aren't ashamed to use conventional tackle when the bite is tough. Chris and his wife Ashley live in central Indiana where they are raising a son, Henry, and daughter, Ruby. Chris is an Army veteran who served one deployement to Afghanistan and will graduate from IU Law School in December 2017.
Facebook: @smalliesbetweenthebridges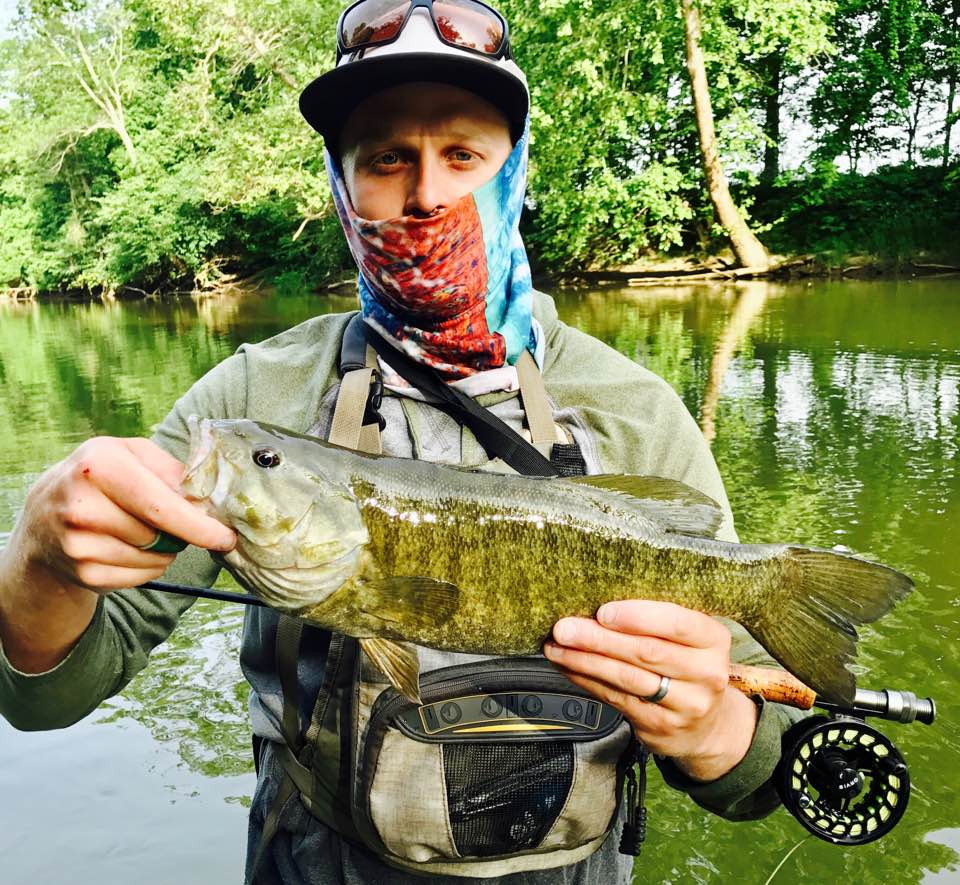 Jeremiah, the younger Vaughan brother, began his passion for the outdoors in the Indiana forests chasing deer and netting baitfish in the creeks for fishing. He learned the basics of fly fishing at age 9. Fly fishing has led him to Idaho, Wyoming, Montana, and South Dakota in chase of trout and yet he hasn't found a better fish to fight on the fly rod than the Smallmouth Bass! Jeremiah lives on the south side of Indianapolis with his wife Shelby and Son Knox. He is a concrete form carpenter by trade.
Instagram: @vaughan8
Chris is a mechanical engineer by day but refuels his soul with the outdoors. He enjoys fishing, kayaking, hiking, camping, mountain biking, and photography. Chasing trophy fish in rivers and streams is his main passion whether it be with a fly rod or conventional gear, wading or from a kayak. He loves to travel and incorporate as much of the above as possible with his beautiful wife Jessica. He is a member of the NuCanoe Fishing Team and shares many of his adventures at pursuitsofone.com.
Instagram:@pursuits_of_one Facebook:@pursuitsofone